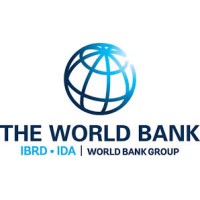 Apply for World Bank Group Recruitment 2021, Careers & Job Vacancies – Operations Officer. World Bank Group Recruitment is available till deadline | IFC Recruitment 2021. World Bank Group – IFC, a sister organization of the World Bank and member of the World Bank Group (WBG) – is the largest global development institution focused on the private sector in emerging markets. We work in more than 100 countries, using our capital, expertise, and influence to create markets and opportunities in developing countries.
The World Bank Group – Established in 1944, the WBG is one of the world's largest sources of funding and knowledge for development solutions. In fiscal year 2018, the WBG committed $67 billion in loans, grants, equity investments and guarantees to its members and private businesses, of which $24 billion was concessional finance to its poorest members. It is governed by 188-member countries and delivers services out of 120 offices with nearly 15,000 staff located globally.
We apply our financial resources, technical expertise, global experience, and innovative thinking to help our clients and partners overcome financial, operational, and other challenges. In fiscal year 2020, we invested more than $22 billion in private companies and financial institutions in developing countries, leveraging the power of the private sector to end extreme poverty and boost shared prosperity.
Latest World Bank Recruitment 2021 Position:
1.) Financial Sector Specialist
Location: Abuja
Deadline: 24th June, 2021
2.) Lead Agriculture Economist
Location: Abuja
Deadline: 30th June, 2021
Older Job Recruitments
1.) Senior Public Sector Economist / Specialist
Location: Abuja
Deadline: 7th June, 2021
2.) Operations Officer – IFC
Location: Abidjan, Cote d'Ivoire or Nigeria
Deadline: 26th May, 2021.
1.) Senior Public Sector Economist / Specialist
Location: Abuja
Deadline: 9th May, 2021
How to Apply for World Group Bank Recruitment 2021
To Apply, follow the click here to view details link below each position