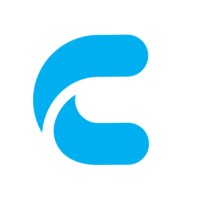 Cydene Energy – We deliver quality engineering services that support our clients' oil field operations ranging from Provision of Oilfield Field Equipment, Wellhead Maintenance Services, Materials, Consumables, Pipeline Rehabilitation and Services, Sandblasting and Painting, Operation and Maintenance, Supply of Technical Manpower, Fleet Management, and Project Management Services.
We are recruiting to fill the position below:
Job Title: UX Researcher
Location: Lekki Phase I, Lagos
Employment Type: Full-time
What We're Looking For
We are searching for a Mid to Senior level User Researcher to join our remote product team handing research for a Global E-commerce company. As a user researcher, you will be experienced in using a variety of user research methods to reveal actionable insights.
You will have excellent analytical and problem-solving skills, and the ability to quickly develop recommendations based on quantitative and qualitative evidence.
You will be confident in explaining user needs to senior stakeholders and acting as a persuasive advocate for those needs both within the team and the wider organization.
You will have experience with and be comfortable working collaboratively in an agile development environment with designers, developers, and product managers.
What You'll Be Doing
Working closely with product teams to plan, design, prepare and run user research activities
Designing and running discovery research to develop a deep understanding of the needs of all users.
Managing the usability testing process from recruiting participants, designing tasks, and preparing discussion guides, to test moderation, analysis and presenting results
Designing, executing, and analysing qualitative surveys
Helping to collect & analyse CX metrics
Analysing and synthesizing research data to turn research findings into actionable insights
Effectively communicating user research findings to the team and the wider organisation, so that they share a strong and empathetic understanding of their users (including formal reports and presentations at show and tells)
Maintaining research outputs so they are shareable and traceable
Helping to promote a collaborative, user centric culture through group analysis, workshops, and ideation sessions.
What We're Looking To See
Proven experience of designing, facilitating, and analyzing a wide range of qualitative and quantitative user research methods.
Strong understanding of strengths and limitations of different research methods
Proven experience of presenting user research findings in a wide variety of formats and contexts
Experience working with key tools.
Demonstrable knowledge, experience in and passion for user centered design practices
Proven experience of working in an agile development environment with designers.
Application Closing Date
26th February, 2022.