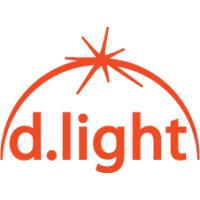 Apply for Territory Sales Executive at d.light. d.light is a global social enterprise which was initially founded to eradicate the kerosene lamp for the 2 billion people living without access to reliable power. Since the company was founded in 2006, d.light has enabled 50 million people in Africa and South Asia to upgrade from dim, dangerous and expensive kerosene lanterns to clean, bright and affordable solar-powered lighting and is well on its way to achieving ahead of schedule the original vision of empowering 100 million people by 2020.
With an expanding product range currently distributed in over 15,000 retail outlets in over 60 countries to over 50 million customers and with an increasingly recognized brand, d.light's vision and our customer's needs have grown beyond the eradication of the kerosene lantern.
We believe we can build on this powerful foundation to provide affordable solar energy solutions for families that are not connected to the grid. We believe market development for solar is akin to the early stages of the mobile phone industry – rapidly growing consumer-driven adoption of the latest global technology leapfrogging less functional and more costly utility-based alternatives.
we are recruiting for the position,
Job Title: Territory Sales Executive
Job Type:

Full Time

Qualification:

BA/BSc/HND

Experience

Location:

Anambra

Job Field:

Sales / Marketing / Retail / Business Development 
Job Description:
1. Must take full ownership of the company's business operations in Anambra State.
2. Must be a resident of Anambra State and has knowledge of the solar market in the state.
3. Must be willing to travel, particularly to rural areas.
4. The ideal candidate will oversee the sales of the company's products (PAYGO and retail) and generates revenue for the company.
5. The candidate will be responsible in recruiting Experience Centers (Partners) per LGA in the State, train and manage them for optimum productivity, also maintain product availability (PAYGO and retail) at every EC.
6.Recruit, train and manage Solar Energy Promoters (SEP), minimum of ten (10) per EC.
7. Must take responsibility of product repayments and repossessions of delinquent ones.
8. Must ensure the EC bills a minimum of N50,000 worth of portable solar lamps every month.
9. Be ready to resolve after sales issues within a time frame.
Requirements:
1.  Minimum qualification  B.Sc in any discipline.
2.  The ideal candidate must have experience in a related business which centers around renewable energy (Solar), telecom, and FMCG.
3.  Must be a resident of Anambra State and has knowledge of the solar market in the state.
4. Must have an NYSC discharge certificate or certificate of exemption.
5. Must understand and speak Igbo language fluently.
How To Apply For Territory Sales Executive at d.light
Interested and qualified candidates should forward their CV to: chinomso.ejiogu@dlight.com using the position as subject of email.