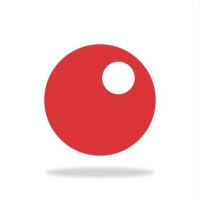 Sterling Bank Plc "Your one-customer bank" is a full service national commercial bank in Nigeria. In over 50 years of operations, Sterling Bank (formerly NAL Bank) has evolved from the nation's pre-eminent investment banking institution to a fully-fledged commercial bank; and completed a merger with 4 other banks – Indo-Nigeria Merchant Bank, Magnum Trust Bank, NBM Bank and Trust Bank of Africa – as part of the 2006 consolidation of the Nigerian banking industry.
We are recruiting to fill the position below:
Job Title: Team Lead, Card and Switching
Location: Lagos
Job Type: Full-time
Specialization(s): Technical Support
Job Summary
Responsible for ensuring robust and efficient e-Channels platforms for SAF business operations, which includes Cards Solutions support e.g. VISA/Master/Verve; administration and support of e-Payments solutions for SAF
Job Description
Manage information technology function for e-operations, Digital & transactional banking and Strategy.
Ensure alignment of IT strategy with short and long-term business goals.
Be the champion for business enablement, service & process transformation and cost efficiency
Develop Cost efficiency/revenue generation initiatives
Capacity planning for improved productivity and business growth
Manage and lead teams of technical staff, managing and supporting multi-systems and utilizing technology that is optimized for the Bank
Ensure delivery and management of technology projects and solution life cycle
Manage and oversee project implementation within the budget and set time frames
Manage the operation, implementation and support of Core Banking Peripherals (EFT Interface), electronic channels and specialized applications
E-channels resilience/cycle time to resolve problems or issues
Provide technology enablement for users, branches, ATMs and electronic delivery channels
Customers experience on e-Channels
Management of technology systems and service providers in line with SLA
Minimize revenue leakages through automation of manual processes
Influence Compliance to bank's policies and regulatory requirements with respect to payments and cards transactions and enabling systems
Prepare budgets for the unit
Ensure effective partnership with stakeholders within Technology, within the Bank and external
Job Experience
Minimum of 4 years or more post qualification experience in information technology with at least 3 years' experience in senior IT management functions
Application Closing Date
29th April, 2021.