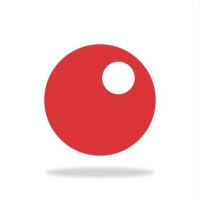 Sterling Bank Plc "Your one-customer bank" is a full service national commercial bank in Nigeria. In over 50 years of operations, Sterling Bank (formerly NAL Bank) has evolved from the nation's pre-eminent investment banking institution to a fully-fledged commercial bank; and completed a merger with 4 other banks – Indo-Nigeria Merchant Bank, Magnum Trust Bank, NBM Bank and Trust Bank of Africa – as part of the 2006 consolidation of the Nigerian banking industry.
We are recruiting to fill the position below:
Job Title: SAF Card and Switching Officer
Location: Lagos
Job Type: Full-time
Specialization(s): Technical Support
Job Summary
Responsible for overseeing FEP and Card services Infrastructure performance, as well as new system/project integration and deployment to existing infrastructure to ensure long term business sustainability and profitability.
Job Description
Integrate and deploy new systems and products to ensure business sustainability and profitability
Configure complex system and security to suit current business needs and requirements as well as regulatory compliance
Ensure timely resolution of service desk issues in line agreed SLAs
Ensure timely reporting and analysis of data for business/management decision making
Perform second level support to SBUs to ensure effective service delivery
Perform POS acquiring service support and monitoring; this will include the entire merchant life cycle from on-boarding to transaction processing.
Review transaction analysis/service improvement in liaison with NIBSS and other stakeholders
Conduct performance review and analysis across enabling platforms, such as; HSM and Thales pay shield manager events/
Manage/monitor efficiency of virtual terminals e.g. IPG (Payment gateway), MVISA,QR,Visa direct(remittance)
Job Experience
Minimum of first degree in Computer Science, Computer Engineering or related Disciplines, other relevant professional IT certificate will be advantage.
2 – 5 years experience
Application Closing Date
29th April, 2021.