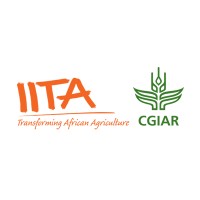 The International Institute of Tropical Agriculture (IITA) is a not-for-profit institution that generates agricultural innovations to meet Africa's most pressing challenges of hunger, malnutrition, poverty, and natural resource degradation. Working with various partners across sub-Saharan Africa, we improve livelihoods, enhance food and nutrition security, increase employment, and preserve natural resource integrity. IITA is a member of CGIAR, a global agriculture research partnership for a food secure future.
We are recruiting to fill the position below:
Job Title: Senior Research Supervisor
Ref: STS2022 – 003
Location: Ibadan, Oyo
Recruitment Type: STS- National (6-months renewable contract)
Duties
Perform screening of rice varieties for resistance to the African rice gall midge and rice stem borers.
Execute field trials on naturals biological control of AfRGM through habitat manipulation.
Conduct field studies on eco-friendly biopesticides Bacillus thuringensis and Trichoderma sp. For control of rice stem borers.
Train students, farmers and national partners on IPM technologies.
Perform data collection, analysis and for scientific report writing.
Draft manuscript for publication in peer reviewed journals.
Maintain insect reference collection for exhibition.
Perform any other job-related task as may be assigned by the Supervisor.
Qualifications
B.Sc / HND in Agriculture or related field with a minimum of three (3) years' experience performing similar or related role in a well-structured organization.
Competencies:
The ideal candidate must have:
Good knowledge of data collection, report writing and experienced in rice field establishment
Good communication and interpersonal skills.
Remuneration
We offer highly competitive salary with equally attractive benefits and excellent working
conditions in a pleasant campus environment.
Application Closing Date
15th April, 2022.
How to Apply
Interested and qualified candidates should:
Click here to apply online
Click here for more information (PDF)
Note
Interested applicants should complete the online application attaching detailed cover letter and curriculum vitae saved with their names in Microsoft word format
The application must include the names and e-mail addresses of three professional referees which must include the applicant's current or previous direct Supervisor and professional colleague.
IITA is an equal opportunity employer and is committed to building a diverse workforce, particularly welcoming applications from women.
While all applications will be acknowledged, please note that only shortlisted candidates will be contacted.