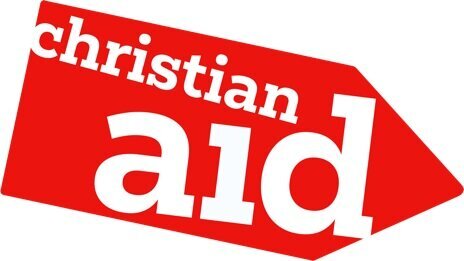 Christian Aid (CA) is a UK-based international NGO, partnering with others to end poverty in Africa. At the heart of this vision is the transformation of the lives of people who live in poverty, empowering them to have a brighter future. Christian Aid works in more than 30 countries and has been operating in Nigeria since 2003. The Nigeria Country programme focuses on Community Health and HIV, Accountable Governance including humanitarian response and Gender.
We are recruiting to fill the position below:
Job Title: Senior Programme Coordinator – Food Security, Sustainable Livelihoods and Resilience
Location: Maiduguri, Borno
Type of contract: Fixed Term
Contract Length: 12 months
Contracted hours: 35
Department: International
Reports to: Humanitarian Response Manager
Competency level: 2
Salary Band: D
Expected travel per annum: Over 75 days
On call / unsocial hours: Yes
Surge capacity for emergency responses: No
Number of Direct reports: 4
Role Purpose
The Senior Programme Coordinator Food Security, Sustainable Livelihoods and Resilience provides day to day oversight and strategic leadership on the development and implementation of FSLR Project Activities.
This includes management of all aspects of the programme, including recruitment and performance management, assessments, designing, planning, implementation, monitoring, staff capacity building, reporting, and technical support to the agricultural recovery and sustainable livelihoods programme and all related projects.
Will be responsible for managing all Christian Aid Livelihoods programmes, projects, and partnerships as well as the effective management of significant associated project budgets.
Will hold the broad and strategic remit for the food security, sustainable livelihoods, and resilience portfolio for the programme, with a special interest in agricultural recovery for communities affected by conflict. Will be Thematic Leader on Livelihoods for the Country programme.
The post holder will lead the development of Christian Aid policy and strategy on Food Security, agricultural livelihoods, agricultural recovery, private sector engagement in the country, and contributing actively to the development of a regional and divisional strategy on livelihoods and engaging with the private sector.
The post holder will contribute to the representation, brand management of Christian Aid project portfolio, engage with and promote programme communication and fundraising, with institutional donors.
The role requires technical specialism such as understanding of the sustainable livelihoods framework, understanding of agricultural recovery, resilience framework, humanitarian preparedness and response, value chain analysis, farming as a business and engaging market players, inclusive market systems development, facilitating linkages, and creating space for various players in the market to interact and enabling markets to work for the poor in fostering agricultural recovery.
The post holder will contribute to developing work norms for cash for work interventions that promote agro-based and none agro-based livelihoods and promote the integration of agri-nutrition in agricultural recovery.
Key Outcomes
Oversee the timely delivery of the Livelihoods Project according to proposals and ensure compliance with all donor requirements.
Strengthen and promote community engagement processes in the project areas, particularly identifying project beneficiaries, assessing their needs, addressing and resolving community issues.
Strong portfolio consisting of a large volume of grants to be able to respond and support Christian Aid's programming in agricultural recovery, advocacy, fundraising and communications agenda focused on developing work on agricultural based livelihoods recovery, private sector partnerships and market systems development.
Compliance with CA policies (Safeguarding, code of coduct, HR etc) financial policies and procedures especially regarding current main donor partners in Livelihoods . Coordination requirements for all Livelihoods Projects including reporting requirements and contribution made to other team members in the development and implementation, partner capacity building and training
Contribute significantly to the development of grant proposals focusing on broad sustainable livelihoods, agricultural recovery, resilience work, private sector partnerships and market systems development based on strong planning and evaluation procedures using Christian Aid's internal systems.
Significant decisions on programme work in the country informed by Christian Aid's strategic humanitarian focus areas.
Communicate and coordinate with project staff on technical questions related to Food Security and Livelihoods, resilience building and agricultural recovery, work planning, programme implementation and provide technical support to developing policies, strategies and plans related to food security and livelihoods, resilience building and agricultural recovery.
Recruitment, management and development of high performing team who are meeting their objectives and ensure a safe working environment for all people involved in project implementation and maintain the highest standards of behaviour when engaging with stakeholders and working with project beneficiaries.
Role Agility
In order to respond to ever changing demands within the environment, Christian Aid operates within an agile framework (both in workforce and operational) that requires from all employees, a high level of responsiveness and adaptiveness to processes and structures making flexibility and a project based working approach the norm.
To sustain this system, managers may / will agree further details of specific tasks and duties as part of the performance agreement.
Any reasonable duty may be assigned that is consistent with the nature of the job and its level of responsibility, and employees may be required to change the focus of their role from time to time.
Role Context
The role works within the International Programmes role family. The role holder will directly line manage and support the Programme Officers – Food Security and Livelihoods and partner programmes and externally represent CA in the area of sustainable livelihoods, agricultural recover resilience broadly, but in particular working with humanitarian markets, private setcor, value chain and market system development, encouraging entrepreneurial approaches and leading on ensuring compliance to donor partners in relief funded agricultural recovery requirements.
In addition, the post holder will provide relevant technical guidance and support to other programme staff and partners and especially ensure that monitoring, evaluation and programme reporting for sustainable livelihoods, agricultural recovery, agricultural extension, market systems development and developing private sector partnerships are carried out in accordance with Christian Aid's and donor requirements.
Role Requirements
Relationships:
External: This role line manages the Programme Officers – Food Security, Livelihoods and Resilience, working closely with Local and State governments stakeholder partners, LGA Agricultural Extension Officers, donor partners , Food Security Cluster Counterparts to ensure effective management and coordination of the programmes focusing on sustainable food security and livelihoods, resilience building, inclusive market development and entrepreneurship building. This will also include contact with institutional donors and may include contact with supporters through direct fundraising.
Internal: The role works closely with the Africa Humanitarian Unit, Resilience Global Advisor, Senior Humanitarian Response Specialists Cash and Markets, Regional Emergency Manager , Regional Programme Development and Funding Manager and the Humanitarian Advisors Team in London.
Decision Making:
Budgetary / savings responsibility GBP 2,000,000
Required to make significant decisions on programme work in the country with special focus on Agricultural Livelihoods Recovery and Resilience Building but also informed by Christian Aid strategic direction in country and globally. Decisions are made in order to manage a team, from recruitment to managing a workgroup to ensure programme work is successfully managed. Decisions based on technical expertise such as Livelihoods, Humanitarian response, Resilience and capable in managing a project portfolio up to GPB 2,000,000.
Person Specification
Essential:
Postgraduate qualification in discipline related to Agricultural Economics, Development Economics, Agriculture, Food Security and/or relevant discipline or commensurate work experience in lieu of postgraduate qualification.
At least 3 years of experience in Market driven approaches, cash for work programming, post conflict agricultural recovery with advanced understanding of agricultural extension and communication, support services in IDP settings, agricultural nutrition intervention and crop agronomy.
Strong experience in budget management.
Strong experience in proposal development
Strong experience in report writing include donor and end of project reports.
Experience in staff management and project management in a cross-cultural environment, budget management experience with outstanding communication skills – written and spoken.
Have strong problem solving abilities and capacity to solve complex issues related to projects' delivery.
Conduct yourself both professionally and personally in such a manner as to bring credit to CA
Detail orientation and ability to work independently and meet deadlines;
Fluency in written and spoken English and local languages spoken in Southern Borno.
Desirable:
Knowledge of churches and indigenous organisations
Upholding the Humanitarian Principles and affirmatively engage the most vulnerable community members while valuing inclusiveness, transparency, accountability, agility, collaboration, innovation and sustainability.
Digital / IT Competencies Required:
Word, Excel, PowerPoint: Intermediate
Web content design & development: N/A
Internet based collaboration tools and video calling: Intermediate
Social Media: Intermediate
Data Visualisation: Intermediate.
Analytical Skills:
Ability to collect and analyse data / intelligence from Agricultural Interventions, Sustainable Livelihoods Framework, Resilience analyses and interventions.
Ability to analyse and map various players/actors using the sustainable livelihoods resilience framework, the ACRE process and the PMSD approach and their role in the value chain and using this information to enable poor people to access markets.
Ability to map and develop private sector partnerships.
Developing Self and Others:
Support the Food Security and Livelihoods Coordinator, Programme Officers FSLR and the entire team and partnership portfolio to better understand work on enabling poor people to strengthen their Food Security Sustainable Livelihoods Resilience through accessing competitive markets and to adopt entrepreneurial approaches.Leading in developing staff and partners understanding of the Food Security and Sustainable approach and the resilience framework.
Role Related Checks:
Child protection clearance: Standard
Counter terrorism screening: Required.
Application Closing Date
14th February, 2022.
Interview Date
23rd February, 2022.