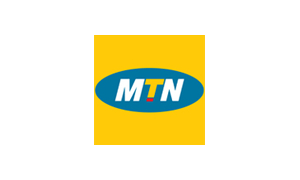 MTN Nigeria – The leader in telecommunications in Nigeria, and a part of a diverse community in Africa and the Middle East, our brand is instantly recognizable. It is through our compelling brand that we are able to attract the right talents who we carefully nurture by continuously improving our employment offerings even beyond reward and recognition.
We are recruiting to fill the position below:
Job Title: Senior Auditor- Fintech Audit
Location: Lagos
Job Description
Responsible for carrying out high priority/risk Financial technology related audit work and consulting services, in line with the audit plan and Internal Audit standards and methodologies.
Perform risk identification of business operations to assess potential problems or control weaknesses and provide guidance on how to address identified shortcomings on an ad-hoc basis.
Lead and perform Financial Technology audits, special requests, consulting engagements and management requests and review the work performed to ensure the adequacy of audit scope, testing performed, and the accuracy of conclusions reached.
Identify opportunities for increasing operational efficiencies and strengthening management controls on management requests, strategic projects, high value tenders and ad hoc assignments.
Execute financial, mobile money, banking and operations audit and assess company operations, process, financial, compliance (with statutes, regulations, AML/CTF standards etc.) other associated risk.
Propose and plan for financial technology audits.
Report on an ad-hoc basis on specific projects as and when necessary.
Implement the audit program, recognize control weaknesses, assess the materiality of these weaknesses, and relate them back to the scope and objectives of the audit.
Communicate the results, findings and recommendations of audit projects through written reports and face-to-face presentations on a timely basis to the Manager: Fintech Audit.
Ensure that the audit is carried out in compliance with Group Internal Audit methodology as well as on the eGRC (automated audit tool) system in line with process and methodology as mandated by the Group Internal Audit and Forensics function.
Maintain all MTN and professional ethical standards and ensure internal audit activities are carried out in compliance with The International Standards for the Professional Practice of Internal Auditing (Standards) and IIA Code of Ethics.
Job Condition:
Normal MTNN working conditions
Minimum Qualification
Experience & Training:
Minimum of 4 years' experience which includes:
3 years' experience in an auditing function
Mobile money experience or previous work experience within a financial services firm
Application Closing Date
6th May, 2021.
How to Apply For Senior Auditor-Fintech Audit at MTN Nigeria
Interested and qualified candidates should:
Click here to apply online