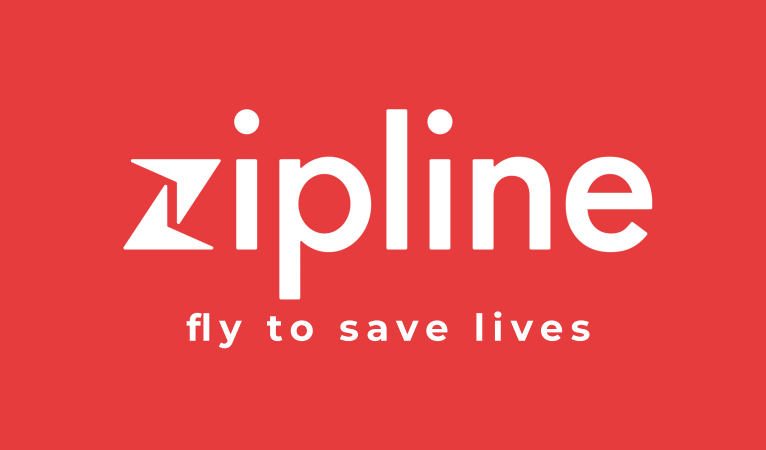 Zipline – Do you want to change the world? Zipline uses drones to deliver critical and life-saving medicine to thousands of hospitals serving millions of people in multiple countries. Our mission is to provide every human on Earth with instant access to vital medical supplies. Join Zipline and help us make this a reality for billions of people.
We are recruiting to fill the position below:
Job Title: Quality Assurance Officer – Regional
Location: Abuja
Employment Type: Full-time
About You and The Role  
It is our mission to build a world-class quality healthcare process at Zipline. We are looking for an enthusiastic professional with a proven track record of going above and beyond with responsibilities pertaining to Quality.
Delivering innovative ideas to proactively achieve compliance and actively engaging with internal and external stakeholders effectively is key to helping Zipline attain the highest quality bar.
What You'll Do
Content Development:
Develop content  and revise SOPs, policies, manuals, protocol, contracts, work instructions, checklist, templates, forms,  etc.
Work closely with Zipline Academy to ensure all SOPs are accurately and effectively represented in our training & certification strategy.
Define the terminology used in documentation so they are clearly understood by all audiences that read and/or use them.
Lead all staff or peer review  processes to improve the quality of documentation.
Process Improvement & Championing Quality Culture:
Work closely with team members or Subject Matter Experts (SMEs)  to develop and improve processes for new and existing Distribution Centers (DCs).
Work with a software team to develop SOP-related automations.
Develop processes for new use cases in new countries.
Spearhead opportunities that will improve product quality outcomes.
Support the teams and work with them (as a peer) to improve understanding of quality and quality adherence (not just call out problems but also fix them)
Document Management:
Develop and maintain an effective documentation management system such that documents are easily organized, accessed, distributed, archived, etc.
Manage all aspects of the documentation approval process.
Ensure excellent management of records (e.g. Training compliance records, etc).
Promote Good Documentation Practices within Zipline.
Regulatory Compliance & External Audits:
Ensure all nests are in compliance with all Healthcare Regulatory Standards (FDA, etc).
Maintain a master tracker of all regulatory requirements per nests & audits.
Compile and prepare materials for submission to regulatory agencies for both new and existing countries.
Attend all External Audits.
Ensuring all results are formally reviewed internally with relevant stakeholders.
Ensure all local, State and National Regulatory licensing and registration renewals and Import/Export Permits are completed.
Deploy quality training to local employees.
Self-Inspections:
Creating the processes for self-inspections.
Coordinate & execute self-inspections at each nest
Ensure all corrective and preventive actions are closed out.
Ensuring all results are formally reviewed internally with relevant stakeholders .
Proactive Quality Initiatives:
Gathering information and informing Zipline on industry intelligence through regulatory agency interactions and research to properly adjust compliance activities at Zipline.
Developing systems for in-housing verification of compliance.
Managing any recalls and organizing mock recalls.
Improve the health of Zipline Quality Systems by inviting external experts from industry.
Lead the company to acquire International Quality Certifications (e.g. ISO Certifications, etc) to boost the Zipline Quality Brand.
Conducting Quality Risk Assessment to prompt the company of potential risks to our Quality Culture.
Creating new standards for drone-based distribution. E.g. Packaging Credentials
Work closely with Operations to resolve in-house and supplier quality problems using established problem solving methodologies (Root Cause Analysis, Mistake-Proofing, etc).
Global Quality Support:
Working with all other regional Quality Assurance team members to ensure we have global consistency where it matters and are only created local deviations when necessary
Supporting various Global Quality projects as needed
What You'll Bring
Education:
Bachelor's or Master's Degree in Biochemistry, Chemistry, Microbiology, Pharmacy, Quality Assurance, Engineering (Chemical, Biochemical, Biological, Process Engineering, etc), Biotechnology, etc.
Career:
3 – 5 years direct experience in a Quality Assurance role in the Pharmaceutical/Manufacturing/Regulatory environment
Experience in GDP, GMP, or ISO environments
Certified Auditor
Global/ international regulatory experience.
Skills / Competencies:
Basic Understanding of Quality: Ability to interpret regulatory standards, guidance, and laws.
Good at working with stakeholders: Ability to build relationships with relevant stakeholders and know what regulators care about
Excellent oral and written communication skills:  Ability to write legible SOPs
Organized: Ability to keep track of all of the dates, milestones etc. and can keep all documentation organized
Excellent attention to detail: Ability to detect potential quality defects or mistakes and good at auditing
Problem Solver & Servant Leader: Ability to identify issues, create solutions and work with the team to fix those problems
Grit & Drive: Willingness to aspire to do more so far as quality is concerned
Application Closing Date
Not Specified.
How to Apply
Interested and qualified candidates should:
Click here to apply online
What Else You Need to Know
Zipline is an equal opportunity employer and prohibits discrimination and harassment of any type without regard to race, color, ancestry, national origin, religion or religious creed, mental or physical disability, medical condition, genetic information, sex (including pregnancy, childbirth, and related medical conditions), sexual orientation, gender identity, gender expression, age, marital status, military or veteran status, citizenship, or other characteristics protected by state, federal or local law or our other policies.
We value diversity at Zipline and welcome applications from those who are traditionally underrepresented in tech. If you like the sound of this position but are not sure if you are the perfect fit, please apply!