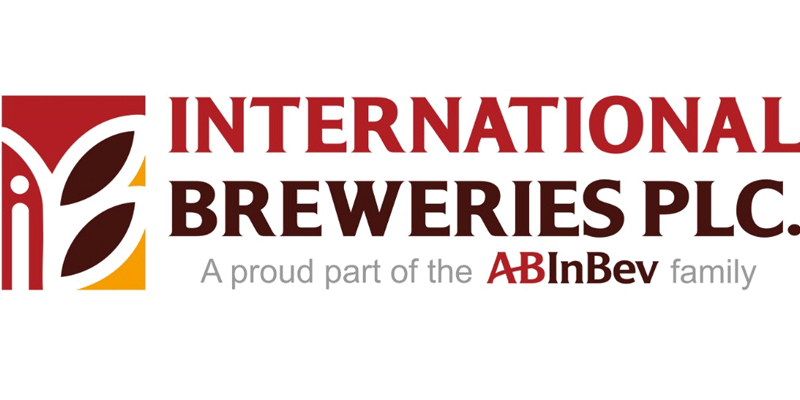 International Breweries Plc is a proud part of the AB InBev family, a world's leading brewer. International Breweries Plc was incorporated in December 1971 under the name International Breweries Limited. The Company commenced production of its flagship product Trophy Lager in December 1978 with an installed capacity of 200,000 hectoliters per annum.
In December 1982, the Company embarked on an expansion programme. The company was listed on the floor of the Nigerian Stock Exchange in April 1995.
The corporate headquarters of the Company is located in Lagos. Starting with just two brands, Trophy Lager and Beta malt, our brand offering now includes Budweiser, Hero Lager, Castle lite, Grandmalt, Eagler Lager and Eagle Stout.
We are recruiting to fill the position below:
Job Title: Packaging Engineer
Location: Ilesa, Osun
Employment Type: Full-time
Job Description
The primary function of this position is to take the Strategic lead for the Maintenance function in Packaging and to lead related Strategic Initiatives, ensuring Corporate Governance for equipment and system integrity through the application of and adherence to relevant Standards and Legislation.
Responsibilities and Accountabilities
Manage departmental Budget / Finances.
Lead applicable engineering projects by increasing efficient project planning and execution thereof.
Provides input into new equipment / upgrade projects.
Ensure conformance to specifications and standards.
Lead the risk management program, encompassing occupational health, safety and risk management.
Ensure legal compliance in engineering and adherence to legal standards/regulations.
People Management Facilitate team problem solving and decision making.
Lead the engineering team in a manner that engenders ownership, empowerment, and team interaction.
Lead the development of engineering team goals and ensure these are communicated and understood by team members.
Conduct regular engineering team goal review sessions.
Ensure training need analyses are conducted and training plans developed for team members.
Ensure appropriate competencies are developed in the team, and ensure cross skilling occurs within the engineering team.
Demonstrates conformance to VPO People, Management, and Maintenance pillars.
Project manage Major equipment stoppages.
Qualifications and Experience
Minimum of B.Sc. / HND in Electrical / Mechanical Engineering.
2 – 5 years as sectional Engineer / Maintenance Controller.
Traits & Competences Required:
A motivated individual with high levels of resilience and the ability to operate in a high-pressure environment Commercial Acumen with strong planning & financial management skills.
Highly developed analytical skills with excellent problem-solving capability
Attention to detail and commitment to quality is non-negotiable.
Excellent interpersonal skills, with demonstrated ability to interact and influence at all levels of the organization.
Proven leadership and management capability.
Excellent planning and organizational skills.
An Innovative thinker, persuasive, assertive and a good negotiator.
Ability to set high standards and bring team along to achieve the standard expectation.
Ability to implement the People business processes to lead, motivate, and develop employees.
Exceptionally organized.
High degree of self-discipline.
Able to influence work to be carried through others.
Assertiveness.
Application Closing Date
27th August, 2021.
How to Apply
Interested and qualified candidates should:
Click here to apply online
Note
The advert has minimum requirements listed. Management reserves the right to use additional / relevant information as criteria for shortlisting.
Internal applicants require Line manager approval
Kindly attach CV in PDF format
Please note that only short-listed applicants will be contacted
AB InBev is an equal opportunity employer and all appointments will be made in-line with AB InBev employment equity plan and talent requirements. We are a company that promotes gender equality.