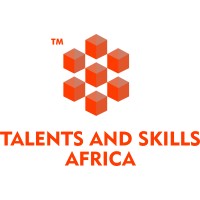 Talents and Skills Africa Consulting – Our client is a diversified group with interest in Manufacturing, Construction, Technology Transfer Consultancy, ICT, Construction Chemicals and intermediate industrial chemical that help gives strength and increase the life span of a modern building.
They are recruiting to fill the position below:
Job Title: Operations Manager
Location: Lagos
Employment Type: Full-time
Job Responsibilities
To manage the whole project life cycle from negotiation phase to delivery phase including health, safety, quality and environmental standards
To manage the project team on what is feasible and achievable during before and after project execution
To analyze and create project risk mitigation plans before and during projects
To manage the individual project life cycle within the defined project governance
Conduct in-depth reviews and analysis of all project or contract documents so as to be familiar with every detail and/or requirements
Work with safety units in a bid to plan and manage safety programs for each project and make sure that all aspects of safety are reached
Help project managers and engineers in the arrangement and analysis of projects and scheduling of reports on projects
Oversee projects as they are being carried out to make sure that the work is done according to outlined specifications, and that they also conform with project timetable
Convey project needs from the project manager to the management of the firm. For example, in a case whereby extra funds are needed for the completion of a project, the project manager communicates the situation to the management of the company usually through the construction operations manager
Assist in the maintenance, development, and enhancement of the company's relationship with contractors in a bid to produce strategic partnership
Train and mentor employees in areas of project management and estimating.
Job Requirements
B.Sc Degree in Civil Engineering or Quantity Survey, other qualifications may be considered based on attributes and experience.
2 – 5 years experience relevant experience.
Candidate must have good knowledge of the construction industry, project management, good communication skills, business development and strategic thinking.
Project management experience with large projects, project management certification is an advantage
Advanced knowledge of construction management processes, means and methods
Expert knowledge of building products, construction details and relevant rules, regulations and quality standards
Understanding of all facets of the construction process
Familiarity with construction management software packages
Experience with techno commercial issues to include tendering, contract negotiation and vendor management.
Ability to plan and see the "big picture"
Competent in conflict and crisis management
Excellent time and project management skills.
Application Closing Date
2nd August, 2021.