Thank you for reading this post, don't forget to subscribe!
Olam Recruitment 2022: Applications are invited for suitably qualified candidates for Olam Recruitment 2021, Careers & Job Vacancies (3 Positions). Olam International is a leading food and agri-business supplying food, ingredients, feed and fibre to over 19,800 customers worldwide. Our value chain spans over 60 countries and includes farming, processing and distribution operations, as well as a sourcing network of 4.8 million farmers. Through our purpose to 'Re-imagine Global Agriculture and Food Systems', Olam aims to address the many challenges involved in meeting the needs of a growing global population, while achieving positive impact for farming communities, our planet and all our stakeholders. Headquartered and listed in Singapore, Olam currently ranks among the top 30 largest primary listed companies in terms of market capitalisation on SGX-ST.
With offices and operational units across all geopolitical zones of the Nigerian Federation, Olam has a wide and growing network of farmers, suppliers, wholesalers, local buying agents (LBAs), customers and service providers. Today, these networks encompass approximately 500,000 farmers and have created tens of thousands of jobs in indirect employment.
Latest Olam Recruitment 2022 Positions:
1.) Regenerative Agriculture Lead
Location: Lagos
2.) Regional Sales Manager
Location: Lagos
3.) Brand Manager
Location: Lagos
Application Closing Date
Not Specified.
How to Apply for Olam Recruitment 2022
To Apply, follow the click here to view details link below each position
Previous Olam Recruitment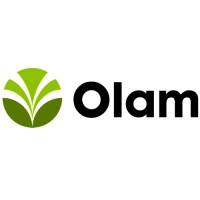 1.) Plant Manager
Location: Kwara
2.) Branch Manager
Location: Lagos
3.) Business Analyst
Location: Unspecified
Application Closing Date
Not Specified.
How to Apply for Olam Recruitment 2022
To Apply, follow the click here to view details link below each position