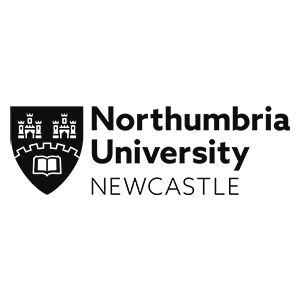 Nigeria In-Country Representative at Northumbria University
Applications are invited for suitably qualified candidates for Nigeria In-Country Representative at Northumbria University. Northumbria University is a large, modern UK university with campuses in Newcastle, London and Amsterdam, offering an outstanding student experience. The University has a first-class record for teaching and research excellence and employability and it is a popular choice with international students.
We are recruiting to fill the position of:
Job Title: Nigeria In-Country Representative
Location: Intake, Lagos Office
Department: International Recruitment
Contract: One year fixed-term, with extension option
Responsible to: International Officer and Intake Country Management
Expected Start Date: Before 1st June, 2022
Job Summary
An opportunity has arisen to apply for the full-time position of the Nigeria In-Country Representative for Northumbria University.
This is a challenging and rewarding position and an exciting career opportunity for the right candidate, with responsibility for student recruitment, conversion and visa counselling.
The University works in partnership with Intake across a number of markets worldwide including Nigeria and Ghana.
You will be employed by Intake but working exclusively for and reporting to the University.
Your will be based in Intake's Victoria Island office when you are not working from home or travelling.
Main Responsibilities
Act as the University's main contact point for prospective students in Nigeria and Ghana.
Promote the University in a professional and positive manner to prospective students, parents, school counsellors, agents and other important stakeholders, providing professional and accurate advice and guidance and a high level of customer service.
Plan, organise and carry out a programme of in-person and virtual recruitment activities across Nigeria and Ghana, including student interview sessions, pre-departure briefings, counselling at agents' offices, recruitment fairs and school visits.
Travel extensively across Nigeria to participate in these activities.
Manage recruitment activities in the markets and generate leads, applications and conversions to meet University targets.
Maintain detailed records of recruitment and conversion activity
Monitor and track leads, applications, deposits and conversions and provide a weekly update on these.
Liaise closely with the University's Applicant Services Team and deal with queries.
Monitor trends in the market and provide monthly updates.
Advise students on the Student Visa application process, check financial documents and conduct credibility checks to ensure no student receives a visa refusal.
Input to the development of recruitment, marketing and conversion strategies.
Develop costed recruitment plans, monitor the impact and cost-effectiveness of recruitment activity and make recommendations for future activity.
Develop relationships with key schools to increase undergraduate recruitment.
Maintain detailed records of recruitment and conversion activity, and records of expenditure.
Adhere to all University policies and procedures, including GDPR
Keep up-to-date with the University's offer so as to be able to provide accurate information and promote the University to best advantage
Support, train, manage, and develop productive relationships with university agents across Nigeria and Ghana
Build effective relationships with Intake counsellors across all of their offices.
Provide line management and guidance for administrative support staff.
Main Requirements
Educated to Degree level (or equivalent qualification)
Substantial experience of working in an international student recruitment and /or student counselling role
Understanding of issues affecting international students
Understanding of student life, culture and higher education in the UK
Proven sales and recruitment ability
Experience of working with student recruitment agents
Strong knowledge of the Nigerian market for UK higher education and recruitment strategies
Ability to communicate to a wide range of audiences both in writing and orally, including strong presentation skills
A commitment to providing excellent customer service
Experience of developing and managing effective networks and external relationships
Experience of working under pressure
Fluency in written and spoken English
Understanding of UK student visa policy and procedures
Good data and IT skills, including Microsoft Office packages
Excellent organisational and analytical skills.
Good analytical skills
Ability to work well within a team and to quickly develop positive working relationships with multiple teams
High level of initiative and self-motivated
Flexibility and willingness to work weekends / unsocial hours where required and willingness to undertake regular travel in Nigeria and Ghana and on occasion to other countries
Commitment to all the policies of the University including data protection policies.
Salary Scale
On appointment.
Application Closing Date
11th April, 2022.
Interview Date
One – two weeks after the closing date.
How to Apply For Nigeria In-Country Representative at Northumbria University
Interested and qualified candidates should send their CV along with cover letter as one PDF document (not separately) to: hr-nigeria@intake.education  using the Job Title as the subject of the mail.
Note: Only shortlisted applicants will be contacted for interviews.