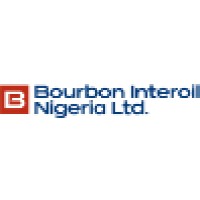 Bourbon Interoil Nigeria Limited, as leading international player in marine services, offers to the most demanding oil & gas clients worldwide a full line of innovative, safe, high performance and new generation vessels and an expanded offer of offshore oil & gas services.
We are recruiting to fill the position below:
Job Title: Materials Coordinator – M/F
Reference no.: 2022-446
Location: Amadi Base, Rivers
Contract type: Permanent Contract
Roles and Responsibilities
Mission:
The Material Coordinator is responsible to ensure all materials are procured, delivered, inspected, stored, preserved, and issued in a safe and efficient manner, meeting the safety, quality, cost, and scheduled targets.
Description and Expected Outcome / Performance Indicators
Purchase stocked and non-stocked materials in accordance with engineering specifications, quality assurance practices, and acceptance testing.
Responsible for the accurate tracking of materials purchased and providing the ETA to the Maintenance Team Lead & Planner/Schedulers.
Ensure that the correct materials are received for each job.
Own and ensure compliance with the Spare Parts Strategy for the Operational Unit and ensure proper action will be taken on surplus materials and spare parts with Maintenance and Contracting and Procurement.
Assist with any material Invoice reconciliation.
Manage the review of items submitted to identify opportunities for standardization, review all Spare Parts related project deliverables for final documentation and organize coding of Spare Parts with BINL's coding system.
Responsible for receiving all materials, secure storage of all materials and accurate issue of materials to Planners per work order material requests.
Ensure materials are set up complying to the Data Quality Standards and formats.
Refine cost estimates and monitor costs for all spare parts activities. Close-out delivery of complete and quality data including reporting benefits and savings at the end of the project.
Optimize warehouse management including: Identifying and securing special storage needs, reviewing stock-outs and slow moving items, optimizing stocking levels of faster moving parts and Identifying improvements in existing work processes.
Ensure proper identification of part and storage location in the field and in the inventory management system.
Coordinate physical stock checks and update inventory management system as necessary.
Track performance of materials management (i.e. Repair & Returns, stock-outs and inventory turns).
Consult the Maintenance Focal Point to determine the parts included on the RFQ and create a formal spares maintenance strategy document for Company technical reviewers to follow.
Acts as point of contact for all Materials Procurement and Inventory Management related issues. This will involve technical assistance to and from Maintenance/Process personnel.
Strong Purchase Contract engineering / drafting background
Qualifications, Skills and Experiences
Bachelor's Degree in Engineering; or a degree in any related field of study or equivalent combination of experience and education in the oil and gas, offshore or marine & Logistics Sector.
5 – 7 years' experience in a similar position in the Marine & Logistics Industry.
Fluency in English.
Excellent oral and written communication skills.
Leadership and management skills are essential in Material Management and must be able to demonstrate previous experience of managing people, including performance assessment.
Strong problem solving and analytical skills is essential will be required to analyze stock data to help improve efficiencies and to also predict spare parts related problems.
Strong contracting, tendering, process management skills.
You must be familiar with Oracle Stock management module.
Candidate Criteria:
Minimum level of education required:
3 – Bachelor's Degree (3 years).
Minimum level of experience required
Languages:
English (4 – Professional ++++)
Application Closing Date
Not Specified.