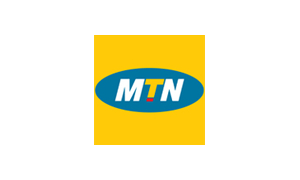 MTN Nigeria – The leader in telecommunications in Nigeria, and a part of a diverse community in Africa and the Middle East, our brand is instantly recognisable. It is through our compelling brand that we are able to attract the right talents who we carefully nurture by continuously improving our employment offerings even beyond reward and recognition.
We are recruiting to fill the position of:
Job Title: Manager – Broadband Solutions (Chief Operating Officer Office)
Job Identification Number: 1089
Locations: MTN Plaza, Falomo, Ikoyi, Lagos
Job Schedule: Full time
Job Category: MTN Level 3
Reports To: General Manager Fixed Broadband
Division: COO's Office
Description
Produce the detailed development and management plan for Broadband solutions
Undertake the detailed, technical delivery of all broadband requirements in conjunction with all other IT units
Understanding of the interworking relationship between various RF technologies like 3G, Wi-Fi, Wimax, LTE and the convergence roadmap.
Collaborate with the NWG Manager broadband operations and supply required inputs for a timely development of the broadband deployment plan.
Manage the implementation of the Broadband strategy in such a way as to ensure technology evolution capability
Ensure overall demand adherence to timelines, demand management processes and policies
Prepare the CAPEX budget for equipment and rollout of the data network.
Ensure that the implementation of the data network is synchronized with data demand forecast
Manage the detailed planning of data network to ensure that sufficient capacity is provided to support marketing's subscriber forecast and adequate headroom in line with NWG's strategy.
Drive planned strategy for the successful delivery of MTN Group and MTNN transformation initiatives focusing on ambition 2025
Interface with other stakeholder teams in MTNN to deliver on the Fixed broadband strategy.
Coordinate, coach and influence external partners and essential support departments across MTNN's business units to deliver a seamless broadband service experience.
Manage and maintain relationships with internal stakeholders
Coordinate, coach and influence external partners and essential support departments across MTNN's business units to deliver a seamless pre-sales and post-sales service experience.
Co-ordinate all Infrastructure Providers, Customers, Vendors & Various Cluster teams, as well as resolve escalated issues.
Maintain Agile practice and build strong partnerships across the business, vendors, and traditional IT leaderships and drive the culture of Agile throughout the partner ecosystem.
Review performance of individual team members and complete appraisals in accordance with the employee performance appraisal procedures and time schedules.
Requirements
Education:
First Degree in Telecommunications Engineering or related discipline
Fluent in English
Experience:
6 – 13 years' experience which includes:

Minimum of 3 years' experience in an area of specialization; with experience in supervising/managing others
Experience working in a medium to large organization
Experience within an RF Planning and Optimization function in the telecommunications environment
Experience of mobile broadband techniques and standards
Experience of working on a multi-vendor network with emphasis on Ericsson and Huawei equipment.
Application Closing Date
11:59 PM: 30th December, 2021.