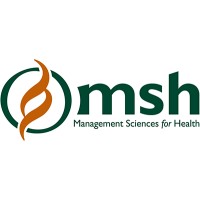 The Management Sciences for Health (MSH), a global health nonprofit organization, uses proven approaches developed over 40 years to help leaders, health managers, and communities in developing nations build stronger health systems for greater health impact. We work to save lives by closing the gap between knowledge and action in public health.
We are recruiting to fill the following positions below:
1.) Site Social Mobilizer for Therapeutic Efficacy Study 2021
Location: Abuja
2.) 2021 Therapeutic Efficacy Study Senior Statistician
Location: Abuja
3.) SMC State Finance Support
Location: Katsina & Taraba
4.) Malaria Diagnosis External Quality Assurance (EQA) Consultant
Location: Abuja
Application Closing Date
Not Specified.