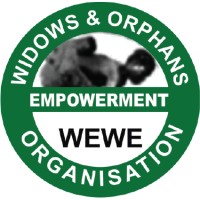 Widows and Orphans Empowerment Organization (WEWE) is a women-led, faith-based Non-Governmental Organization (NGO). WEWE's core ideology is to be one of the most financially compliant and clean NGOs in Nigeria and Africa and we want to improve the lives of millions of widows and orphans in Nigeria and Africa.
We are recruiting to fill the position below:
Job Title: Internal Audit Officer
Location: Abuja (FCT)
Job Description
WEWE wishes to recruit a talented and God-fearing Internal Audit Officers who believes in local organizations, that not all Nigerian's are corrupt but instead believes in the ingenuity of the Nigerian and that the best of the Nigerian can be better than the rest. Someone who shares these ideologies and who see helping vulnerable populations such as widows and OVC as a calling from Almighty God
Key Duties and Responsibilities
The Internal Auditor will work to contribute in improvement of WEWE control processes, risk management and governance.
Carry out pre and post review of all financial expenditures.
The Internal Auditor will review CBOs monthly certified expenditure reports.
Carry out internal control self-assessment on CBOs.
Perform monthly review and evaluation of financial records/reports and bank reconciliation statement.
Ensure WEWE and donor's assets are safeguarded.
Ensure that inventory record is up-to-date, complete, and accurate
Assist the organization in carrying out risk identification and timely report to the appropriate authority with improvement recommendations.
Timely investigate all cases of fraudulent practices and missing assets.
Prepare and present reports that reflect audit's results and document process
Document process and prepare audit findings memorandum
Conduct follow up audits to monitor management's interventions
Engage to continuous knowledge development regarding sector's rules, regulations, best practices, tools, techniques and performance standards
Periodically carry out Fraud Awareness and Preventing training for staff
Required Skills and Qualifications
Graduate with a Bachelor's Degree or Higher National Diploma in Accounting
Must possess a second class upper / Upper credit
Candidates with ICAN or ACCA qualification or equivalent
At least 3 – 4 years' experience in managing similar responsibilities
Must have experience in participating in statutory or audits of local NGOs like WEWE
Must be very strong in report writing – i.e., evidence that they have lead audits assignments and have been the one writing the final audit report for their audit firm.
Must have experience writing quarterly audit reports to the board
Be proficient in the use of excel, PowerPoint and quick books accounting software.
Thorough understanding of program management, donor reporting requirements and managing donor relations.
Knowledge of carrying out audits of US CDC funding or USAID funded is an added advantage.
Application Closing Date
10th March, 2022.
Method of Application
Interested and qualified candidates should:
Click here to apply online
Note
Interested and qualified applicants should send their comprehensive curriculum and cover letter in only one attachment (MS Word document) explaining suitability
Applicants are advised to provide their functional emails / mobile phone numbers on the application letter as well as three professional references.
Candidates must provide functional email addresses and telephone numbers of referees.
WEWE is an equal opportunity employer, which does not discriminate based on tribe, state of origin within Nigeria, religion, age, sex, race or on different physical ability. WEWE does not require that this information is included in your application and it will not be used as selection criteria.