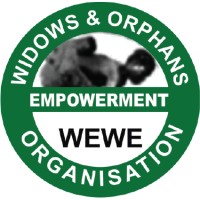 Widows and Orphans Empowerment Organization (WEWE), a women-led, faith-based Non-Governmental Organization (NGO) is seeking job applications from qualified candidates to fill in the position of Human Resource Associate.
WEWE's core ideology is to be one of the most financially compliant and clean NGOs in Nigeria and Africa and we want to improve the lives of millions of widows and orphans in Nigeria and Africa.
We are recruiting to fill the position below:
Job Title: Human Resource Assistant
Location: Abuja (FCT)
Job Description
WEWE wishes to recruit a talented and God-fearing Human Recourse Assistant who believes in local organizations, that not all Nigerian's are corrupt but instead believes in the ingenuity of the Nigerian and that the best of Nigeria can be better than the rest. Someone who shares these ideologies and who sees helping vulnerable populations such as widows and OVC as a calling from Almighty God.
This position is being recruited strictly on merit, we do not have an already existing candidate and we are sincerely looking for the best candidate that can add value to our HR team.
Key Duties and Responsibilities
Assist in the Management of Human Resources Portfolio
Assist in orienting all hires by forwarding requirements and criteria to the Human Resource Team providing information and directions.
Assist in verifying candidates' background by contacting references.
Assist in enrolling new employees by issuing forms and verifying completion.
Assist in handling the arrangement of tests, interviews, and chats with prospective hires.
Assist in maintaining organization and employee confidence by keeping human resources information confidential.
Assist in maintaining human resource records by appropriately filing applications, CV, and applicant logs in line with WEWE's processes and procedures.
Carry out shortlisting and sorting of applications as directed by supervisor.
Observe with all WEWE and donor's performance management standards and indicators.
Perform all other functions as assigned by supervisor.
Qualifications, Skills, and Experience
Graduate with a Bachelor's Degree in Human Resources or related field
Second class upper / upper credit division only
Minimum of 1 year experience working in the field.
Working knowledge of Human Resource software
Fluent in English Language (Oral and Written)
Ability to effectively manage a variety of internal and external relationships, including relationships with donors and partners.
Proven ability to work independently.
Have a high degree of accountability and integrity.
Knowledge of Accounting is an added advantage.
Information Technology / IT skills is an added advantage.
Application Closing Date
15th March, 2022.
Method of Application
Interested and qualified candidates should:
Click here to apply online
Note
Interested and qualified applicants should send their comprehensive Curriculum and Cover Letter in only one attachment (MS Word document) explaining suitability for the job.
Applicants are advised to provide their functional emails / mobile phone numbers on the application letter as well as three professional references.
Candidates must provide functional email addresses and telephone numbers of referees.
WEWE is an equal opportunity employer, which does not discriminate based on tribe, state of origin within Nigeria, religion, age, sex, race or on different physical ability. WEWE does not require that this information is included in your application and it will not be used as selection criteria.
Applications will be reviewed on a first-come-first-served basis. WEWE reserves the right to conclude this recruitment process when a suitable candidate is selected.
While WEWE thanks all applicants for showing interest, only shortlisted candidates will be contacted for an interview.