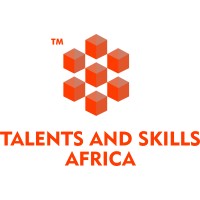 Talents and Skills Africa Consulting – Our client, a Corporate Technology Solutions Provider in the document copy/print/scan equipment, maintenance servicing, print management solutions industry, is recruiting to fill the position below:
Job Title: Head Technical Engineer
Location: Lagos
Employment Type: Full-time
Job Description
In this position, the candidate will oversee all technical matters companywide and manage technical support team.
You will work collaboratively with clients/users, the technical team, and various stakeholders within the company to ensure the delivery of all products in an efficient, timely manner.
Duties and Responsibilities
Serve as the Engineering leader and Technical expert.
Answer questions and resolve issues brought forth by the engineering team members.
Create detailed engineering plans, processes, and procedures for engineering staff to use and abide by
Propose and oversee budgets and timelines for engineering projects.
Check and confirm the accuracy of the work performed and the methods used by engineering staff
Conduct various tests and quality assurance checks to verify the quality of completed projects
Monitor and determine various staffing and training needs.
Hire, train, and supervise engineering staff members.
Spearhead various research and development initiatives to identify opportunities for new projects and improved processes.
Communicate and collaborate with other managers, suppliers, and contractors.
Prepare and deliver various engineering-related presentations, both internally and externally.
Operate in accordance with the organization's employment, health, and safety, equal opportunities and other legal requirements, organizational practices, policies, and procedures.
Conduct regular status meetings with all necessary stakeholders.
Contribute to the planning and development of the organization.
Deliver work within budget and agreed on targets.
Support and develop line-managed staff to ensure they are enabled to carry out their areas of responsibility efficiently and effectively.
Carry out Health and Safety risk Identification and assessments.
Establish and maintain a good working relationship with customers and other professionals.
Ensure technical team trains customers properly.
Responsible for being properly trained.
Carry out any other duties commensurate with the job role.
Qualifications
Minimum of a Bachelor's Degree in Engineering (Computer Science, Engineering, Elect. Elect. etc)
Master's Degree in engineering management or business administration preferred.
3 years of engineering experience, ideally in a management role.
Leadership skills necessary to manage and develop a team.
Organizational competencies and project management skills to keep projects, processes, and the entire engineering team on track.
Self-motivated attitude with the ability to multitask and thrive in a timeline driven environment.
Interpersonal communication skills with expertise.
Application Closing Date
2nd September, 2021.