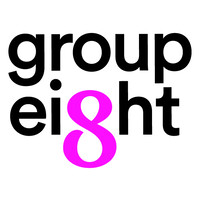 Group8 Limited is looking to recruit suitably qualified candidates to fill the position below:
Job Title: Head of Station
Location: Ibadan, Oyo
Employment Type: Full-time
Responsibilities
Oversee and coordinate the continuous, daily operations of the radio station, ensuring compliance with broadcast standards, and relevant country laws and regulations.
Maintain accurate schedules, records, discrepancy reports, and follow through communications, and ensure that all on-air broadcast programming complies with company rules and regulations.
Participate in the establishment, organization, and implementation of short and long range goals, objectives, policies, and operating procedures, monitor and evaluate program effectiveness and effect changes required for improvement.
Direct and administer the provisions of day-to-day operation support to the various sub-units of the station, including the non-engineering portions of the station's physical plant, space allocation and utilization, station supplies and inventory, and station safety and security.
Plan, design, establish, and maintain organizational structures and systems that enable staff members to effectively accomplish company mission, goals, and objectives.
Assign, allocate work, and generally oversee all staffing levels in continuous station operations; perform recruitment, training, scheduling, retention, problem resolution, and performance management.
Develop and implement systems to maintain records on station operations, volunteers, equipment, and compliance activities; prepare regular and ad-hoc reports.
Provide advice and assistance to senior station management in the planning, implementation, and evaluation of modification to existing operations, systems, and procedures.
Research and make recommendations to management pertaining to acquisition of operating equipment, participate in the development and management of annual operating budgets.
May provide services as an on-air host, as required.
Performs miscellaneous job-related duties as assigned.
Qualifications
Candidates should possess a Bachelor's degree with a minimum of 4 years work experience.
Application Closing Date
30th April, 2021.
Method of Application
Interested and qualified candidates should send their CV to: ibadanradiojob@gmail.com using the "Job Title" as the subject of the email.
Note: Kindly attach a Voice Demo to your application