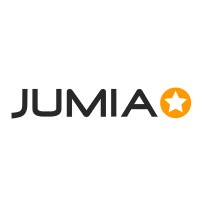 Jumia is a leading e-commerce platform in Africa. Our marketplace is supported by our proprietary logistics business, Jumia Logistics, and our digital payment and fintech platform, JumiaPay. Jumia Logistics enables the seamless delivery of millions of packages while JumiaPay facilitates online payments and the distribution of a broad range of digital and financial services.
We are fueled by the belief that technology has the potential to transform everyday life in Africa, for the better. We built Jumia to help consumers access millions of goods and services conveniently and at the best prices while opening up a new way for sellers to reach consumers and grow their businesses. Jumia counts over 5,000 people across more than 10 countries, a diverse group of talent with different backgrounds, experiences and perspectives, driven by a common ambition to help build the digital future of Africa.
Africa is one of the fastest growing economies in the world, offering excellent opportunities in a vibrant and booming environment. Its economic growth has enabled innovative businesses to flourish and this is where Jumia steps in. We are currently looking for talented people with a passion for emerging markets and Africa to join our team and embark on our exciting journey.
We are recruiting to fill the position below:
Job Title: Head of Advertising – Jumia
Location: Lagos
Job type: Full Time
Department: Marketing – Advertising
Job Objective
We are looking for an individual with strong advertising experience to guide the local Jumia Advertising roadmap!
Aside from the opportunity to work in e-commerce with a diverse, innovative and dynamic team, we can offer you flexible working hours and a fun and fast pace work environment!
Responsibilities
Understand the local media landscape and look for opportunities to impact media plans with new partners and formats.
Actively leverage your network of agencies, brands & partners in promoting usage of Jumia Advertising
Proactively lead client relationships by leveraging traffic and platform capabilities to drive the client's business and marketing objectives.
Collaborate with our Commercial Team and Key Accounts to develop clear business objectives, high impact digital advertising & marketing programs and measurement of those programs.
Manage projects across cross-functional teams and with the client to ensure successful delivery of those programs.
Present findings and results to Key Accounts Client Executives.
Act as a knowledgeable industry leader in online marketing, analytics, and targeting.
Improve and share project management processes, standards, templates and best practices both internally and with client teams.
Maximize revenue inflow from these client accounts.
Attain monthly, quarterly and annual sales targets related to your client account portfolio.
Actively identify and pursue new advertising client accounts.
Conceptualize, verbalize, document, test, propose and present new online revenue generating opportunities.
Use web analytics tools to analyse site traffic and user demographics in support of online campaign proposals and client presentations.
Source, execute, optimize and evaluate all elements of each media campaign. Be the bridge from strategy to execution.
Set up all measurement metrics and KPIs for each campaign.
Provide key learnings reports quarterly with recommendations for future plans.
Qualification & Experience
An advertising / marketing or related qualification
Interest in delivering and supporting Jumia in a client-facing role.
Ability to excel in team environments.
Strong interpersonal and presentation skills.
Passionate about advertising, marketing, data, analytics and technology.
Minimum of 3+ years with agency experience.
Minimum of 4+ years digital advertising sales.
Interest in client-side positions and digital marketing initiatives.
Must be able to balance a creative and business approach.
Must be passionate about online advertising and marketing.
The ability to create and maintain good relationships with client accounts.
Able to identify and realize revenue opportunities related to online advertising.
Delivers customer satisfaction;
Leads completely.
We Offer
A unique experience in an entrepreneurial, yet structured environment
The opportunity to become part of a highly professional and dynamic team working around the world
An unparalleled personal and professional growth as our longer-term objective is to train the next generation of leaders for our future internet ventures.
Application Closing Date
Not Specified.