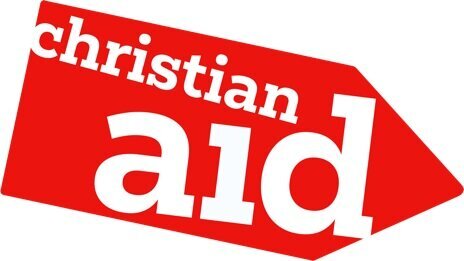 Christian Aid (CA) is a UK-based international NGO, partnering with others to end poverty in Africa. At the heart of this vision is the transformation of the lives of people who live in poverty, empowering them to have a brighter future. Christian Aid works in more than 30 countries and has been operating in Nigeria since 2003. The Nigeria Country programme focuses on Community Health and HIV, Accountable Governance including humanitarian response and Gender.
We are recruiting to fill the position below:
Job Title: FSE Data Strategy Lead
Location: Abuja
Type of Contract: Fixed Term
Contracted Hours: 35
Contract Length: 23 months
Role Purpose
This role is responsible for developing a data strategy to enable Christian Aid to deliver the most powerful Fundraising and Supporter Engagement. It will ensure we leverage the value of data by developing clear data goals which will be prioritised. These will include improving data literacy and the use of data within Christian Aid to realise the potential offered through the investment in new technologies.
It will work through new and existing structures and processes to ensure data is used to deliver effective decision-making and impact. This is an internal customer-orientated role that includes influencing senior leadership while developing and advising colleagues on complex, inter-dependent issues and on developing solutions and strategies which lead to sound business insights. A pro-active self-starter, positive, driven and a natural collaborator, you will possess excellent interpersonal and communication skills with the intellectual confidence to succeed.
You'll be a passionate visionary for the impact data has on business intelligence and organisational impact, and you will develop links to other key roles within the organisation, such as the Data Strategy and Transformation Lead role in the Global Strategy and Change department, to maximise the impact of data.
The role is rich and diverse and provides a unique opportunity for a highly motivated and inspirational experienced professional with a vision to innovate, change and improve the impact of data. You will have strong leadership and communication skills to join this dynamic and forward-thinking organisation as it enters the next phase of its development.
Key Outcomes:
Ensure the delivery of world-class data functionality to help make great decisions across our fundraising and supporter engagement portfolio and beyond.
Lead the development of an exploitation capability within the organisation, driving the function forward and introducing new partnerships, data technologies and methods, leveraging best practice, innovation and the continual evolution of data exploitation and information asset management.
Identify areas where transformational value can be added from application of new data approaches, including exploring the use of machine learning and Artificial Intelligence to support analytics and decision making.
Drive operational advantage and deliver business efficiencies by leading the adoption and value realisation of the data strategy
Drive awareness of new central data capabilities that may add value and support customers and programmes
Monitor the value from delivered data capabilities and products and ensure the portfolio of demand realises their expected value
Lead and drive change – actively champion standardisation, coherence, use of information and spearhead for a data-led culture, through education, training and customer engagement, across a set of senior stakeholders and their programmes.
Accountability for the definition of data requirements, specification method approach and standards, including playing a leading role in ensuring data compliance and the ethical use of data.
Mature, implement and champion the organisation's approach to data exploitation.
Interface and influence programmes to understand data requirements; assure their alignment to building and solidifying core data capability to drive clear business outcomes and to ensure that data expertise is embedded as required to functional data standards.
Build and manage the portfolio of data capability projects needed to support customers and programmes, asserting the authority and influence of the function.
Role Context
You will be a data visionary with a passion for the transformational impact of data on business outcomes.
You'll be an advocate for this in Fundraising and Supporter Engagement and more widely across Christian Aid and will help us use our organisational data to eradicate the injustice of poverty.
You'll work with data experts from across the organisation, creating a strategic plan of how we can maximise the impact of data to improve our effectiveness, upskilling and mentoring to make sure we're ahead of the game.
Working Relationships
External: Strong external networks which enable horizon scanningand great relationships with supplier partners, while able to negotiate and influence effectively.
Internal: Influencing and delivery through others. Able to inspire colleagues with a vision and then provide the rigour to deliver. Comfortable and effective at all levels, from trustees and directors to data analysts.
Decision Making: Strong commercial acumen as well as data expertise to enable effective decision-making, often with incomplete data.
Budgetary Responsibility: Able to assimilate budgets to ensure programmes remain on track for cost delivery and also to ensure best cross-organisational value for money on our digital and data projects.
Applied Skills / Knowledge and Expertise
Essential:
Proven track record of transforming organisations to data driven decision making
Proven track record of building data driven business intelligence
Experience as an individual contributor
You have built and retained excellent teams
Experience of working iteratively from idea to production solution
Critical thinking on when to build vs buy
Strong project analysis skills and able to consider 'the art of the possible' – understanding of what is technically possible for a specific project.
Excellent communication skills; written, oral and visual. Confident risk manager – able to identify and proactively manage project risks and issues.
Sensitive to and able to provide support and guidance for stakeholders in project ideas (some of whom have limited experience of digital projects), empowering others to develop their ideas in line with focus on objectives and user needs to support KPI's.
Financially literate, commercially minded and comfortable with managing project budgets
Strong ability to understand strategy and business priorities and to ensure that the appropriate change initiatives are in place to deliver accordingly.
Strong relationship management and negotiation skills with suppliers.
Desirable:
Experience of managing large, complex digital projects from inception to delivery such as CRM and / or programme management
Experience of contract & SLA management and commissioning, data analysis and reporting, outsourcing of operational activities
Experience using digital channels to improve impact measurement, organisational performance, supporter and volunteer engagement.
Interest and some knowledge of international affairs.
Knowledge of charity / not for profit sector.
Analytical Skills:
The role is complex, requiring you to interpret incomplete data and make recommendations in an uncertain and rapidly evolving operating environment.
You will need to assimilate large amounts of detailed and technical information to make commercial decisions about how to make best use of finite data resources.
You require a high level of influencing skills with client teams and colleagues across divisions, along with the ability to create and present clear, impactful communications to Directors as required.
Remuneration
You can expect a wide range of rewards and benefits, including a generous holiday allowance and flexibility that will ensure you enjoy a good work/life balance.
Application Closing Date
8th February, 2022.
Interview Date
11th February, 2022.
How to Apply
Interested and qualified candidates should:
Click here to apply online
Click here for more information
Further Information 
This role requires applicants to have the right to work in the country where this position is based.
We value diversity and aspire to reflect this in its workforce. We welcome applications from people from all sections of the community, irrespective of race, colour, gender, age, disability, sexual orientation, religion or belief.
Christian Aid is committed to providing a safe and trusted environment for every person connected to the work we do; and to preventing any type of unwanted behaviour including sexual harassment and exploitation, abuse, and financial misconduct. Any candidate offered a job with Christian Aid is expected to share and demonstrate our values and adhere to Christian Aid's Safeguarding policy and sign Christian Aid's Code of Conduct.