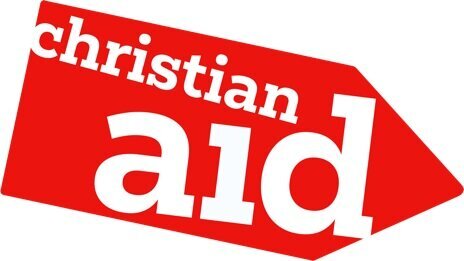 Christian Aid (CA) is a UK-based international NGO, partnering with others to end poverty in Africa. At the heart of this vision is the transformation of the lives of people who live in poverty, empowering them to have a brighter future. Christian Aid works in more than 30 countries and has been operating in Nigeria since 2003. The Nigeria Country programme focuses on Community Health and HIV, Accountable Governance including humanitarian response and Gender.
We are recruiting to fill the position below:
Job Title: Driver / Logistics Assistant
Location: Mafa, Borno
Type of contract: Fixed Term
Contract Length: 11month
Contracted hours: 35
Department: International
Reports to: Admin & Logistics officer
Salary Band: H
Competency level: 2
Role Purpose
To provide logistics support within Christian Aid's office in-country. To drive staff, visitors, and goods to required destinations timely and safely including co-operation with officials and check points.
To maintain all Christian Aid vehicles, including safety equipment.
To ensure regular maintenance of Christian Aid Vehicle and facility, ensure any complex vehicle repairs are carried out by the appropriate service provider.
Key Outcomes
All staff and visitors transported to and from their destinations in a safe and lawful manner, within as reasonable comfort as practicable and on time. This includes the use of seat belts for all passengers.
Adherence and familiarity with local, State and Federal regulatory policies relating to safe driving on all Nigerian roads.
Vehicles well maintained and free from filth. Servicing and repairs carried out by appropriate service providers as at when due.
Valid copy of driver's licence appropriate for vehicle, daily vehicle check list, log book, insurance and other vehicle documentations up to date.
Positive communication and successful negotiation (in line with Christian Aid's policies and procedures) with officials and security or police forces, particularly at check points and border crossings.
Radio (i.e. CODAN) and other communication devices properly used and maintained were applicable.
Ensures that daily and weekly vehicle and stand-by generator as well as other facilities inspections are performed, and that regular servicing is carried out.
Prepares quarter and annual reports on the vehicle performance i.e. mileage covered and the unit and total cost incurred for own vehicle.
Administrative support for the country program i.e. dispatch and collection of mails; purchase of items; collection of quotations; support in bank transactions, supervision of facility and ensure proper maintenance when needed etc.
Role Agility
Expected travel per annum: Up to 75 days
On call/unsocial hours: No
Surge capacity for emergency responses: No
In order to respond to ever changing demands within the environment, Christian Aid operates within an agile framework (both in workforce and operational) that requires from all employees, a high level of responsiveness and adaptiveness to processes and structures making flexibility and a project based working approach the norm.
To sustain this system, managers may/will agree further details of specific tasks and duties as part of the performance agreement. Any reasonable duty may be assigned that is consistent with the nature of the job and its level of responsibility, and employees may be required to change the focus of their role from time to time.
Role Context
The role works within the operations family and is key to ensuring staff, visitors and goods are taken to their required destination within Christian Aids offices in-country with significant travel within country.
Person Specification
Applied Skills / Knowledge and Expertise:
Essential:
Educated to a minimum of Diploma Level with Basic Knowledge of Manual Work.
Must have a minimum of 5 years' experience of driving a vehicle with passengers, knowledge of the area and experience of liaising with officials to cross check points.
Good knowledge of road network in Borno and outside Borno to Project locations/CA Focal states in Nigeria.
Good communication skills.
Trustworthy with a high sense of honesty and integrity.
Must have an up to date driving licence and any other documentation required to drive a vehicle and passengers some experience, indicated by one to two years learning period.
Experience with vehicle scheduling
Desirable:
Administrative and Logistics support experience.
Basic vehicle maintenance skills.
Basic reporting skills.
Digital / IT Competencies Required:
Word, Excel, PowerPoint: Basic
Web content design & development: N/A
Internet based collaboration tools and video calling: Basic
Social Media: Basic
Data Visualisation: Basic
Role Requirements – Relationships:
External This role holder will have contact with visitors and partners in-country as well as contact with officials at check points
Internal The role is managed by the Admin and Logistics Officer.
Analytical Skills:
Ability to use good judgment to determine safety of travel and staff.
Role related checks:
Child protection clearance – Not required.
Counter terrorism screening – Required
Application Closing Date
8th February 2022.
Interview Date
17th February 2022.