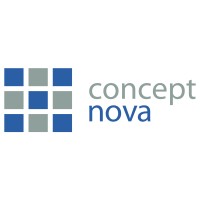 Apply for Corporate Sales Executive at Concept Nova – Abuja (FCT), Lagos and Rivers. Concept Nova is a subsidiary of the Concept Group and is Africa's fastest growing technology solutions company, specializing in Business Intelligence, Asset Management and Remote Monitoring solutions.
Centered primarily on continuous improvement, we deliver technology-driven solutions that increase transparency, efficiency, cost savings and revenue generation. Serving over 600 businesses across diverse industries and thousands of individuals, we are changing the face of technology solutions by developing and delivering premium service offerings at competitive and affordable prices.
Concept Nova delivers technology-driven solutions that increases transparency, efficiency, cost savings and revenue generation. Serving over 200 clients across diverse industries, we are changing the face of technology development by delivering premium services at competitive prices.
Our team of expert hardware engineers, software developers and digital transformation enablers offer management, installation and consulting packages tailored to give our customers peace of mind about their mobile and stationary assets.
With a successful track record in providing quality innovative technology solutions, we have evolved into a dynamic brand; fortified with the ability and capacity to add value to the everyday business operations and activities of our customers.
We are recruiting to fill the position below:
Job Title: Corporate Sales Executive
Locations: Abuja (FCT), Lagos and Rivers
Employment Type: Full-time
Job Summary
The Sales Executive will be responsible for the sale of all Concept Nova products, information dissemination and market penetration of the company, in order to maximize sales and increase the revenue of the company.
Duties & Responsibilities
Must be good with strategic planning for effective result.
Overseeing the overall activities of the sales team.
Coordinates monthly, quarterly and annual sales plan for the team.
Monitoring and identifying key strength of each team member and assign task accordingly.
Motivating the sales team and creating an atmosphere for healthy competition.
Providing the sales team with constructive feedback and help with solving and meeting client need.
Writing report and presenting to management for decision making.
Must be able to train and educate team on best sales practices.
Oversee day to day operations of the team.
Discovering training needs and providing coaching.
Supervise essential key account possibilities.
Qualifications / Requirements
A Bachelor's Degree in Marketing, Sales or any related field.
6 years of progressive experience in sales is required with proven work experience as a team leader.
Must be enthusiastic about Technology with respect to Internet of Things (IOT).
Application Closing Date
Not Specified.