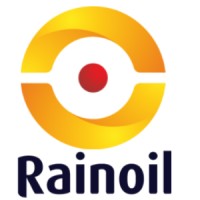 Rainoil Limited is an integrated downstream oil and gas company. A prominent player in the Nigerian industry, the company's operations span across the downstream value chain i.e. Petroleum Product Storage, Haulage / Distribution and Retail Sales.
We are recruiting to fill the position below:
Job Title: Commercial Sales Executive
Location: Lagos
Duties and Responsibilities
Promotes / sell / secure orders from existing and prospective customers through a relationship -based approach
Demonstrates products and services to existing/potential customers and assists them in selecting those best suited for their needs.
Research the market and related products and reports market trends.
Monitors competition by gathering current marketplace information on pricing.
Qualifications Required
Bachelor's Degree in Human Resources, Industrial Relations, Humanities, or other related fields of study
2+ years work experience in commercial sales and good knowledge in finance, supply, and business operations services
Knowledge of Oil and Gas sector
Excellent communication skills.
Application Closing Date
7th March, 2022.
How to Apply
Interested and qualified candidates should send their CV to: recruitment@rainoil.com.ng using the Job Title as the subject of the mail.