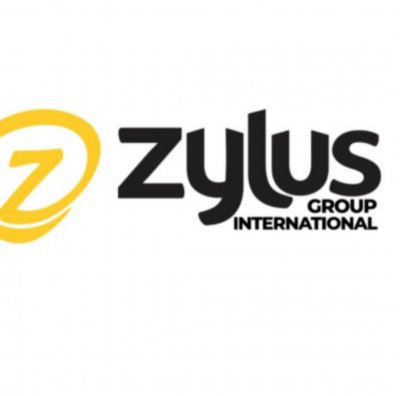 Zylus Group International is a fast-growing real estate firm in Nigeria. It is a privately owned and internationally recognized business organization with an interest in Real Estate Investment, Property Sales, Human Capital Development, Agriculture, Infrastructure and General Construction, Property Valuation, Designs and Printing, Media, Transport and Logistics, Travelling and Tours, Property Management and many more.
Our corporate culture speaks Professionalism, Excellence, Integrity, Knowledge, and Service to offering the top-notch business relationship to all our partners across all our operational subsidiaries. The company's operation is governed and guided by a strict Code of Ethics which sets the pace for its operations, commitment to excellence, and professionalism. With the support of her committed team, Zylus Group International has grown tremendously in revenue, size, and strength. While maximizing the business potentials of her esteem valued client base, both locally and internationally.
Zylus Group is the parent company of Zylus Homes and Property Limited, Zylus Investment Limited, Zylus Transport and Logistics Limited, Zylus Property Development Limited, Zylus Travels and Tour Ltd, Zylus Designs and Prints Ltd, Zylus Media Hub, Zylus Multipurpose Co-operative Society, Zylus Farmvest Ltd; Zylus Property Management Ltd and Zylus Advertising Agency Limited.
We are recruiting to fill the position below:
Job Title: Business Development Officer
Location: Lagos
Employment Type: Full-time
Job Description
Develop business and marketing plans in coordination with Managing Director to achieve revenue goals.
Assist in company's branding and media communication activities such as press releases, advertisements, marketing collaterals, and web site.
Analyze the current and past budgets, expenses, sales, revenues and product deficiencies in order to provide recommendations for business growth and problem resolution.
Research the market for identifying new business opportunities.
Explain prospective clients about the advantages of the products or services offered and follow up with them in order to close the business deals.
Respond to the client queries regarding the products in a timely fashion.
Develop business proposals for new and existing customers.
Develop creative strategies to retain the clients including interviewing them to take their feedback and incorporate it into the growth plan.
Prepare the annual marketing budget and track the expenses against the budget.
Develop in-depth knowledge about business development practices, marketing activities, prospective clients and industry trends.
Maintain a knowledge repository of clients, referrals, RFPs, prospects and presentations.
Develop strong customer relationships in order to generate high volume of prospective clients.
Manage customer calls and appointments effectively for new opportunities.
Participate in industry forums, client discussions, and conferences as a representative of the organization.
Determine cross-selling opportunities among different offices.
Supervise the client relationship management database and utilize it to manage customer contacts and mailing lists.
Requirements
Candidates should possess a BSc with 3 – 4 years work experience.
Application Closing Date
18th March, 2022.
Method of Application
Interested and qualified candidates should send their CV to: hrrecruitment@zylusgroup.com using the Job Title as the subject of the email.