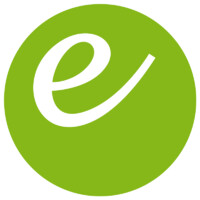 Elevation Professionals is a management consultancy firm registered with the Corporate Affairs Commission several years ago to provide a wide range of consultancy services in Human Resources Management and Business to companies and enterprises in various sectors of the economy. We are a team of professionals with requisite qualifications and experience to deliver excellent professional services to our clients.
We are recruiting to fill the position below:
Job Title: Assistant Audit Manager
Location: Lagos
Job Description
Create & implement a social media strategy that aligns with the company's business goals
Audit and assurance planning
Organizing and managing audits and clients account as an external auditor
Day to day management of team
Reviewing the work of staff members and managing staff performance
Providing timely reports and accounts finalization
Management of reporting on Government and International requirements
Leading teams on challenging engagements e.g. internal control system, investigation and project work
Training, development and mentoring of junior members of staff
Delivering a full range of tax services in compliance with laws and regulations
Providing tax computation and reviewing complex tax returns
Providing innovative tax planning
Handling tax audit and desk reviews
Developing and maintaining productive working relationship with clients and assessing clients' satisfaction
Productively maintaining contact with the client throughout the year and managing an excellent relationship
Maintain an educational program that updates knowledge and skills continually
Writing proposal and making presentations.
Requirements
HND or BSc. in Accounting or relevant field
ACA or FCA qualification
Minimum of C5 in English Language at O' Levels
5 – 7 years experience with a minimum of 4 years post qualification in an Audit firm or firms
Great sense of responsibility and accountability
High level of integrity and ethical standards
Excellent interpersonal and communication skills both written and verbal
Well groomed, neat and always presentable
Ability to develop effective client relationship
Previous experience working with ISA and IFRS reporting standards
Experience with auditing clients from various sectors and sizes
Ability to present client's data in clear and concise format
Excellent leadership skills to inspire, motivate and guide subordinates
A strong team player who encourages others to contribute ideas and suggestions
Highly confident, bold and of positive disposition
Ability to travel outside Lagos when required
Past experience in practise management
Ability to evaluate internal control systems, identify shortcomings and recommend suitable changes.
Knowledge and application of CAMA 2020 and current finance Acts
Outstanding analytical and time management skills
Proficient use of IT and emerging technology.
Salary Range
N300,000 – N450,000 per month. (Negotiable)
Application Closing Date
27th January, 2022.