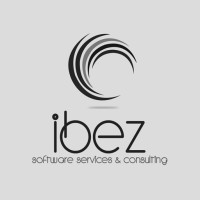 iBez – We provide software development and training services to organizations and individuals in emerging and underserved communities. Our aim is to grow businesses and solve everyday problems using software technologies, bridge the software development skills gaps and promote digital inclusion. In addition, as we go about our daily lives, we frequently come across issues that can be solved using technology solutions, so we've built a couple of innovative and unique web-based platforms that connect consumers and skilled workers to essential services and new markets making life so much more easier for us.
We are recruiting to fill the position below:
Job Title: Application Support Analyst (Intern)
Location: Victoria Island, Lagos.
Employment Type: Internship
Job Purpose
The purpose of this role is to maintain applications and assist clients that need technical support to fix application and system issues.
The Application Support Intern will be responsible for providing support our clients, maintaining their applications, Handy-Jacks, www.handy-jacks.com and Lets-Share – www.lets-share.com.ng applications, monitoring software infrastructure, project work and general IT administration.
On a day-to-day basis, you will be tasked with helping clients resolve their application issues, carrying out backend administrative and maintenance tasks to ensure integrity, safety, and availability of all applications, and that they are working to their optimum, participate in training activities and the development new applications and other project work.
The role will include the following, but not be limited to:
Be a point of contact for clients to handle general requests and queries either face-to-face, over the phone or via email,
Monitor, record and respond to requests for support,
Assisting with 1st and 2nd line technical support to iBez clients by talking them through a series of actions, either face-to-face, over the phone or via email or social media, to resolve any issues within agreed time limits,
Troubleshooting, investigating, and diagnosing client problems and complaints, application problems, solving application faults, and bug-fixing. Work continuously on a task until completion (or referral to superiors and third parties, if appropriate). Also Priorities and manage multiple open cases at one time,
Administrative and backend technical support tasks for maintenance of Handy-Jacks, and client applications,
Updating content, carrying out upgrades and configuration of websites and applications,
Preparing procedural and technical specifications and documentation on applications,
Ensuring business continuity by conducting daily checks on applications and websites to ensure that they are up and running, carrying out routine maintenance and back-up of Handy-Jacks and client websites, keeping sites are secure, making recommendations for improving the company's IT systems,
Participate in the development of new applications,
Testing and evaluating new software solutions during development and prior to roll-out,
Facilitating UAT and the roll-out / deployment of new applications,
Training staff and end-users in using new or updated applications,
Setting up new users' accounts and profiles and deal with password issues,
Providing accurate reports on daily activities and technology trends
Maintain client and vendor contact list, and contact/call log,
Assist in the preparation of scheduled reports and proposals,
Contribute to marketing activities to ensure continual supply of work,
Contribute to the production of digital content for websites and our social media accounts. Share and promote content on our social networks daily,
Develop creative ideas and improvements to increase traffic, sales, and customer experience on our social networks,
Rapidly establish a good working relationship with teammates, customers, other professionals, and partners,
Participating in training events and marketing activities,
AOB
Personal Skills Required:
Self-starter; driven, ready, willing, and able to work and learn as part of a small but varied team in a technology start-up with minimal supervision using own initiative, spot new issues and mitigate them quickly.
Knowledge of IT Software Development Lifecycle
Knowledge of IT, MS Word, Excel, Access, and PowerPoint.
Knowledge of four or more of the following scripting / programming and database languages – HTML, CSS, PHP, JavaScript, Laravel, Yii, Angular JS, MySQL, SQL, WordPress.
Tenacious, dogged, and creative approach to work.
Well presented with good verbal, written and interpersonal communication skills.
Organised with good attention to detail and time management skills.
Time management / scheduling skills.
Ability to meet targets and deliver on time.
Responsible and dependable.
Must own a laptop with internet connectivity.
Working Hours
Working hours are mainly 9am to 6pm. Extra hours or weekends may be required on some occasions and may be more irregular during critical development phases or when problems arise.
What to Expect
This is a challenging but rewarding role and you will have a lot of responsibilities.
The role will be mainly office based but, you may occasionally meet with stakeholders outside the office.
The work can be stressful at times, for example when launching a new application, working on several projects running concurrently or meeting a tight deadline to resolve a customer issue.
Negotiable stipend depending on skills and experience.
By the end of the internship, you will:
Gain valuable work experience that will give you an edge in the marketplace.
Learn first-hand from industry experts.
Develop effective organization skills.
Become familiar with the web and software development process.
Learn about software project management.
Gain practical web and software development skills in building applications for companies.
Learn SEO skills.
Gain digital marketing skills.
Learn how to network with professionals.
Gain confidence to work in any organization and communicate effectively with people at all levels.
Application Closing Date
7th May, 2021.
How to Apply
Interested and qualified candidates should send their applications to: recruitment@ibez.com.ng using the Job title as the subject of the e-mail.
Note: Opportunities for flexible working and 2-, 3- or 6- months internships are available.