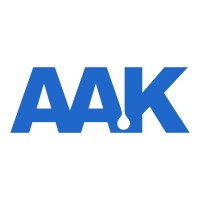 Apply for AAK Nigeria Oils and Fats Recruitment 2021, Careers & Job Vacancies – Programme Supervisor. AAK Nigeria Oils and Fats Recruitment 2021 position is available till deadline. AAK is a leading provider of value-adding vegetable oils and fats. Our proven expertise is based on more than 140 years of experience within this field. In close collaboration with our customers, we use our expertise to create tailored solutions. We work across many industries-Chocolate and Confectionery, Bakery, Dairy, Special Nutrition, Foodservice, Personal Care.
Latest AAK Nigeria Oils and Fats Recruitment 2021 Position:
Job Title: Kolo Nafaso Programme Supervisor
Location: Saki North, Oyo
Employment Type: Full-time
General
The Kolo Nafaso Programme Supervisor is responsible for:
coordinating and controlling the daily activities in connection with the Kolo Nafaso.
securing the implementation and follow up on the strategy for the Kolo Nafaso.
Organization
The position is based in Saki, North of Oyo State and the position is reporting to the Programme Manager for the Kolo Nafaso Programme.
Responsibilities
Follow the strategy set for the Kolo Nafaso as a member of the Women's Group Management Team
Assist in developing the short- and long-term goals for the Kolo Nafaso programme supporting the strategy.
Assist in setting up performance indicators for the programme employees, and secure the daily follow up.
Assist in developing and maintaining manuals and guidelines supporting the field work carried out by the Extension Officers.
Organize trainings for the Extension Officers as required.
Participate in field work as required.
Assist in identifying new areas to include in the Kolo Nafaso.
Manage daily activities in coordination with the Kolo Nafaso Team, including but not limited to:

support and monitor the teams of Extension Officers in their daily activities,
coordinate truck activities in cooperation with the dispatch function,
coordinate payments to women groups in cooperation with the Programme Manager,
update and maintain associated reporting files.

Secure that the fair-trade principles are being followed in the daily operations;

Direct Trading with the women picking the nuts
Transparency
Pre-financing
Logistics Support
Training

Adhere to the AAK Code of Conduct.
Monitor and support the Extension Officers to secure that the Kolo Nafaso live up to the "ISCC Declaration for the collection of wild growing Shea".
Secure that any violation (potential, suspected or otherwise proven) of the "ISCC Declaration for the collection of wild growing Shea" is immediately reported to the Programme Manager.
Carry out any other responsibility that may be assigned by the Programme Manager.
Requirements
Candidates should possess B.Agric qualification with 2 – 5 years experience.
Skills:
Management skills
Microsoft office proficiency
Organizational Skills
English proficiency (Other language is an added advantage).
Application Closing Date
10th May, 2021.